Kristin Zwemer PT offers physical therapy services for the following:
Back Pain
Balance
Dizziness
Overuse injuries
Osteoporosis
Parkinson's disease
Plantar fasciitis
Post-stroke/concussion/head injury care
Post-surgical rehabilitation (including but not limited to rotator cuff repair, total hip and knee replacement, meniscus repair)
Progressive neurologic diseases
Rehabilitation following limb amputation
Sacroiliac dysfunction
Sports injuries
Vestibular therapy
Kristin has over 20 years of experience and brings her philosophy of patient care first to Harmony in Motion. She believes that most physical therapists do not have adequate therapy time with their patients and this can directly impact a patient's progress and healing. Harmony in Motion only offers one-on-one therapy with an experienced physical therapist so you get the time you deserve to fully heal and meet your goals.
Physical therapy is covered by most insurers. Harmony in Motion can help you determine your eligibility for services and potential co-pays before therapy is initiated. Physical therapy is offered at our location in Carlisle, Pa. In home visits may be offered, based on a patient's needs, within a 10 mile radius from Carlisle (a surcharge will be added for home visits more than a 10 mile radius from Carlisle).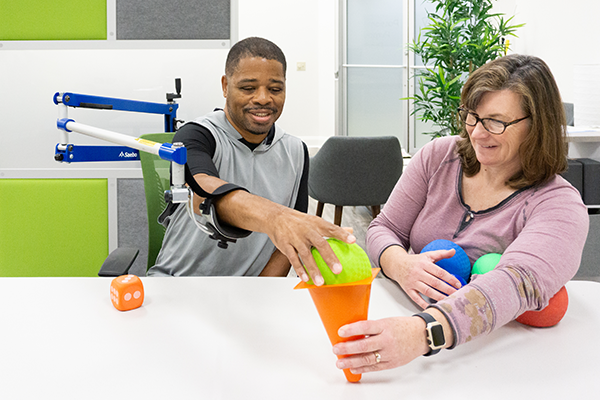 "I believe that providing quality physical therapy is centered on building a collaborative relationship between therapist and patient by providing services in a one on one model.  Extensive patient education occurs at every session to ensure the patient understands the rehabilitation process and how it directly relates to getting back to the activities the patient enjoys.  Goals for therapy are created through ongoing discussion regarding what is most important to the patient."